Safety is our Core Value; Our Way of Life!
Our core values are the foundation of our beliefs and the basis for our decision making. Our expectation is simple, that wherever we work, we operate with integrity, our people are secure, injury free and we have a minimal impact on the environment.
Health, Safety, Security, Environment & Sustainability
Our HSSES strategy is designed to help us on our journey towards HSSES excellence. We plan for success, through understanding and managing our risks, continuous inspiring leadership who engage with our work teams and the systematic implementation of effective HSSES systems and practices.
The Massy Wood HSSE management system standard and supporting guidance and tools, provides a framework for how we must lead, plan and organise ourselves as a business to ensure HSSES risks are controlled and to deliver continuous improvement in our HSSES performance. It does this by
Providing structure and consistency in the way we manage HSSES
Focusing our attention on risk management, ensuring compliance and undertaking assurance activities
Supporting the development of a positive HSSE and learning culture which in turn supports the management system
Providing a framework for continuous improvement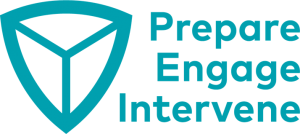 Our functional teams across the business are networked to provide operational support, guidance and the sharing of good practice.
The Shield is how we protect our company, communities, colleagues and ourselves through the simple and consistent mindset of Prepare, Engage and Intervene.